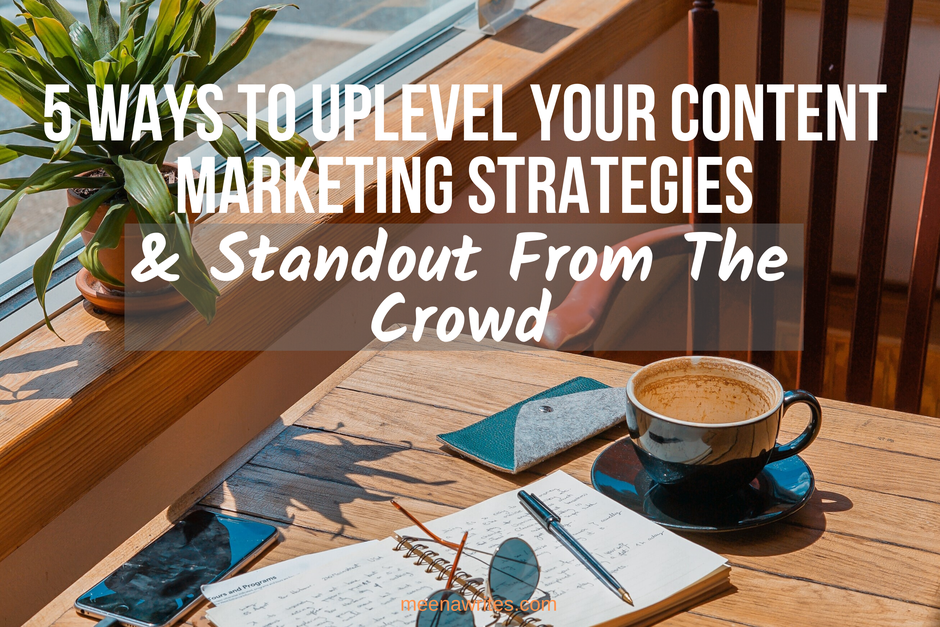 Health and wellness content marketing strategies: 5 ways to uplevel and stand out from the crowd
Health and wellness are topics of everyday conversations in modern life.
People want to lead healthy lives. They want to be knowledgeable about their wellbeing and make informed decisions for their health.
And that's why they turn to online content to get the information they need.
In the age of media convergence, the role of content in production, distribution and consumption cannot be ignored.
More people are embracing wellness into their lifestyle. And more brands are aligning themselves with health and wellness. From food to insurance, fitness gear to travel—brands are looking to create an experience that enhances the consumer's wellbeing.
The connected consumer is more involved in any business than ever before, relying on websites and online content to make informed decisions about their health and wellbeing.
That is why, health and wellness brands need to find strategic ways to harness the power of content marketing so they are at the forefront of every consumer's decision.
The global wellness market is estimated to reach 4.75 trillion this year. In 2017, the U.S. market alone for health and wellness reached around 167 billion U.S. dollars and at a growth rate of 6.4 percent, the industry is continuing to grow at this pace globally.
This trend is largely because of the emergence and success of thousands of start-ups and small businesses.
With health and wellness marketing, obvious strategies such as getting a website and developing a web presence have become commonplace, now producing lack lustre results.
So how can emerging health and wellness businesses take their marketing to a new level and compete in a dynamic and growing sector?
Content plays a pivotal role in inbound marketing for all businesses. And the health and wellness industry is perfectly suited to inbound marketing as consumers take charge of their health by being informed.
HubSpot says "Inbound marketing is focused on attracting customers through relevant and helpful content and adding value at every stage in your customer's buying journey."
The inbound method provides valuable content and reaches out to customers through various channels like blogs, social media and search engines.
And inbound marketing starts with content. 
Consumers in the health and wellness sector want answers as solutions concern their health and wellbeing, and the first place where they start their search is online.
If you have a strong web presence, you are likely to be a strong contender in their decision-making process.
But to have a great web presence you need to have great content.
So how can health and wellness businesses up the ante on their content so they can break free from the monotony of usual strategies and stand out from the crowd?
For this, let's look at how you can develop valuable content and strengthen your content marketing.
1. Develop content your audience can read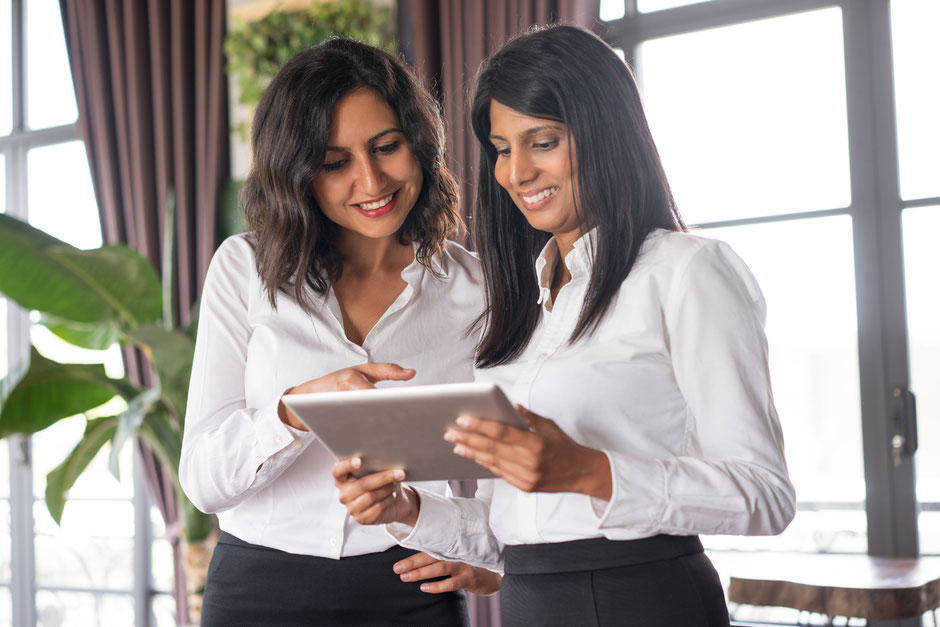 Google processes 3.5 billion searches per day, out of which 1 percent of the searches are health-related. Everyday more people are looking for health and wellness information online. Taking that into account, establish your authority and presence in search with informational content.
But being informative is not enough.
There are plenty of health and wellness websites that create posts packed with health-related information, research statistics, and more.
What stands out and engages your audience is how your articles are written.
Too often health and wellness websites forget who their readers are and they create a blog that concentrates on scientific information, uses medical jargon and doesn't provide any valuable advice or insight that customers want.
In fact, a recent study found that nearly 50% of online resources for health are written above eight-grade reading level. This means that the content is difficult for most people to read and understand, thus limiting the effectiveness of these resources.
Health-related information is already a difficult topic to navigate online often leading people to scary scenarios regarding their health, thus causing stress and anxiety in the bargain.
So create content that provides the answers your website viewers are searching for. Give your audience quick tips and advice, use simple language, avoid medical jargon where you can and explain medical terms. Create content which ease their concerns and, most importantly, be helpful.
Writing content in a simple format is important even if you are a B2B business. Just because your business caters to primary care practitioners or creates software for the fitness industry, it doesn't mean that you should use excessively formal language and pepper your content with jargon. After all, your expert audience is exposed to academic literature and formal language in studies, conference proceedings and technical papers — and thus the resource you create should be easy to consume.
Writing in plain English for a specialised audience such as physicians differs from writing to a target audience comprising end-consumers. While even a specialist audience does not have time or the patience to read dense texts and formal language, sometimes using specialised words helps to make the content clearer and easy to understand.
Using these specialised words will also improve SEO as your audience is more likely to use those words in their search.
However, it is important not to stuff your web copy with complex terms, and even a specialised audience prefers easy reading.
The key to writing good health and wellness content is using simple words suited to your audience and writing at the reading level of your audience.
2. Inspire with stories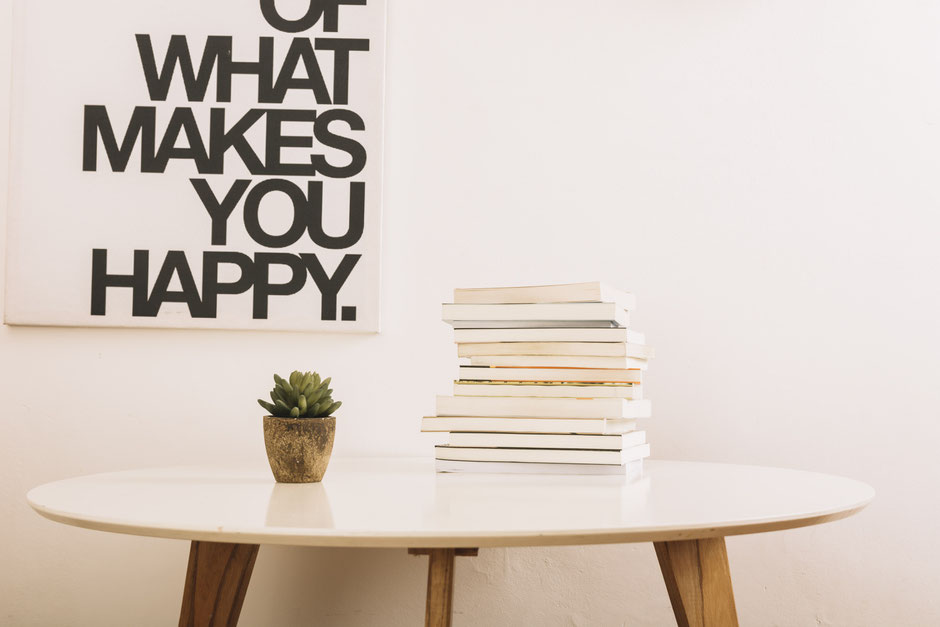 For health-and wellness-related information, people often like to know about others' experiences with their health and wellbeing and what helped them with their issues.
We can see this in the increasing use of online health forums which allow people to interact, seek comfort and find support from those with similar health issues.
Talking about actual experiences of your customers and clients provides meaningful insight into their problems.
Perhaps, you can write a story around your client's success with your brand featuring their in-depth journey from diagnosis to recovery.  This way you can show your readers how your business has helped other customers.
Stories have the power to capture an audience's heart and soul as they relate to the experiences of the protagonist in a story. This is one reason storytelling has become a powerful content marketing tool.
People connect with brands emotionally — not with logic and not with reasoning. If you can tell a story that makes an emotional connection, your audience is most likely to buy from you and be a loyal fan.
A study explored storytelling in healthcare and investigated different narratives and its impact on health outcomes. The study found that restorative narratives (stories of resilience and optimism) encouraged a more positive social behaviour compared to negative narratives (which focus on stories of suffering). The study provides an interesting insight into different narratives that health brands can consider when delivering their health messages.
As interested as people are about the latest research, the facts and the figures, they are much more interested in hearing about similar real-life experiences which they can connect to—especially in the health and wellness sphere.
Besides, everyone loves stories and people seem to remember stories better than cold hard facts.
In 2014, a study conducted by the University of Pennsylvania showed that doctors exposed to a narrative about opioid guidelines recalled the content better than those doctors who read the summary of the guidelines.
So for health and wellness content, where some information can be difficult to process, stories make it easier for the audience to perceive and understand it. And they are more likely to remember it later on.
Consumers today want to know everything about a business and the products and services they offer. They also want to know about the organisation's goals and objectives, how they treat their employees and if they advocate any social causes. Today's informed consumers are interested in how the products are made and whether their services will help them with their pain points.
And when it relates to their health and wellbeing all this information becomes vital for them to make informed decisions for their own health.
Trust plays an important role in this.
In fact, the more they know about a product or service, the more they are likely to trust that business.
Stories help build trust. Consumers are tired of 'salesy' content and traditional advertising. In fact, they are less likely to trust that kind of content, particularly when considering their own health and wellbeing and will trust what their peers have to say.
Brands that create customer-centric stories help build trust and deepen engagement with their audience, which leads to a strong brand loyalty.
Health and wellness businesses can invite clients and customers to tell their story in a blog post, through social media or by creating a visually engaging video.
You can even feature your customers in a Q&A which will go a long way in increasing engagement and developing a strong relationship with your business.
However , it is critical to pay attention to customer-centric data. In fact, smart businesses will draw insight from data and use it to create good content that tells the unique story of your customer's journey.
And this is what a case study allows you to do as you tell a data-backed story about your business.
Case studies provide a solution and show the audience how their problems are solved and its helps your audience understand why they should invest in your product or services.
A detailed case study highlights your expertise, your past work and promotes you as an authority as you develop thought-provoking solutions and insights—all backed by data and research.
In the health and wellness industry, case studies are invaluable in providing peer recommendations and conveying trust so your audience can evaluate your reliability and credibility.
3. Be a helpful resource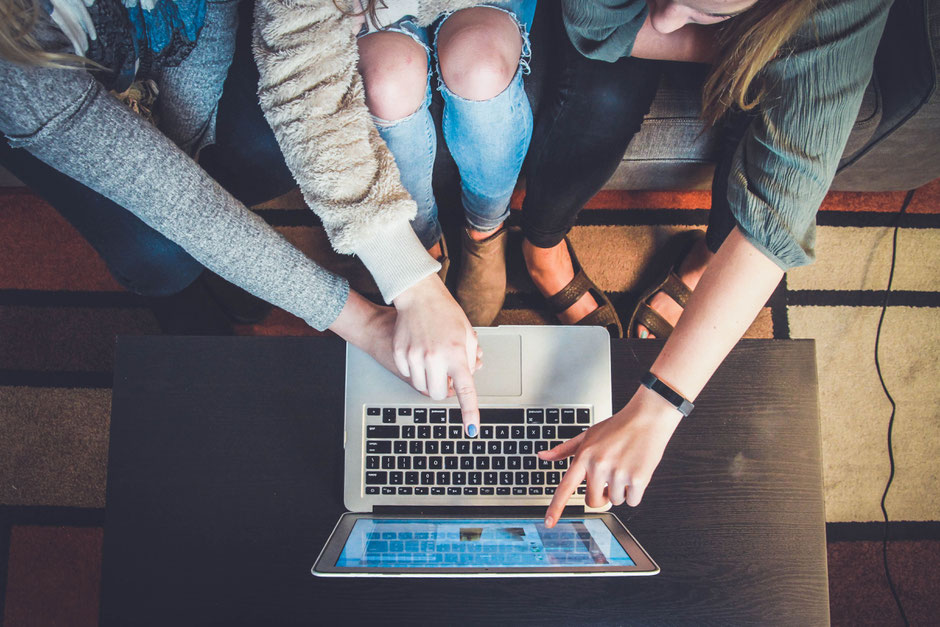 To take the market lead in content strategy, health and wellness businesses need to go beyond the tried and tested.
Almost every business knows that having a blog is a vital aspect of their content marketing initiatives. But if this is all you are investing in, then perhaps it's time to rethink the scenario.
A careful analysis of your customers will reveal how they consume content and why. Do they prefer to read? Are they avid video watchers or perhaps they like to engage in interactive media?  Some customers enjoy listening to podcasts as they go about their day, such as when they are driving because it saves time. Others may want to learn a new technique and prefer to watch a video which is a powerful teaching tool.
When you gather all this information, your business can take the lead in catering to your different target audience groups by creating content just for them and deliver it in the media they like. This way, you are a helpful resource to your customers.
Trying something different can daunt, but if you want to achieve success with your content marketing, you must ditch fear and take the first step towards diversifying your content.
Create a healthy mix of content — from webinars, video and infographics to white papers and case studies so that each one applies to your individual target audience group. After all you may not only be targeting potential patients or customers but also thought leaders and influencers who will share your content and talk about your brand if your content impacts them.
4. Invest in video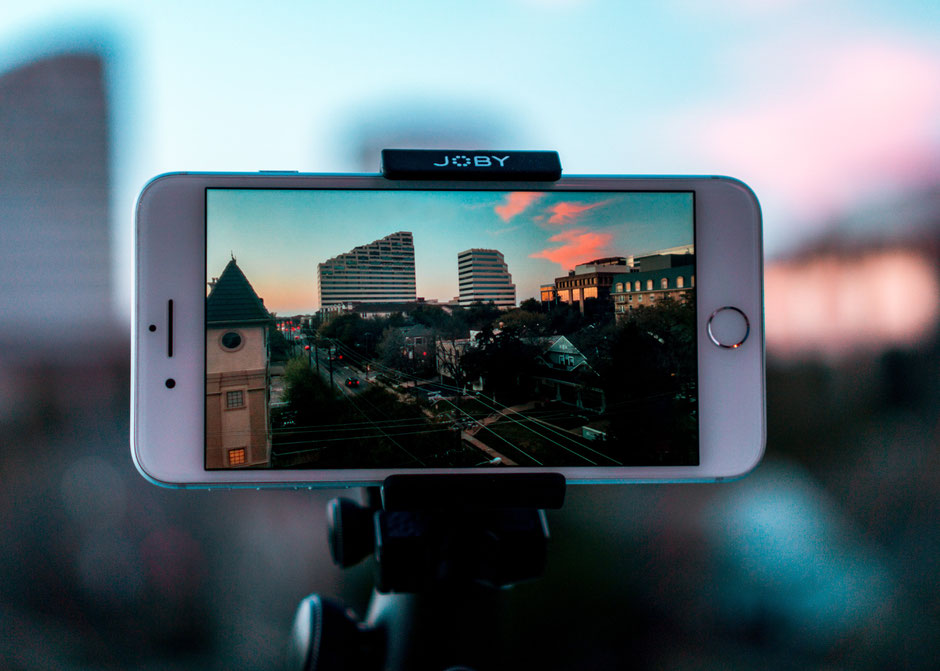 One medium that is fast gaining popularity is video and in 2019 video content is a dominant trend. According to a CISCO study, online videos will make up over 82% of all consumer internet traffic by 2022.
With over 5 billion videos watched every day on YouTube alone, consumers are quickly showing their preference for video content from brands.  According to a HubSpot research, over 50 percent of consumers want to watch videos from a brand, more than any other content.
This explosion in video content — YouTube videos, live videos, or explainer videos including emerging trends like 360-degree views and VR — is partly because of the massive shift from desktop to mobile devices. People want to consume content easily on their smartphones, and video is the most obvious way to do it.
Video is being used by many industries and health and wellness brands too can ride this wave and create content that truly connects with their audience.
Video is a powerful tool. When a story is told with all the dramatic effects of lights, sound and music it becomes a compelling narrative which draws on various emotions like hope, fear, joy, courage and passion. It creates an emotional bond with the audience and is better able to convey your message than the written text.
Health and wellness businesses who want to create those emotional connections can use video as an effective content marketing tool to tell patient stories and create a video case study.
It's also a great way for your audience to connect with the patient's experiences and hear from doctors and family members as they add to the story and give their insight. The authenticity of the narrative conveyed via video helps build immense trust and credibility in your brand.
Discussions between experts or getting an expert such as a doctor to talk about the latest research, a medical procedure or a medical condition also conveys expertise and develop credibility. Besides, people who consider your service get an insight into who you are and how you can help them. You can create quite a connection with your target audience just by being on video. Your target audience will react to how you speak to them, what you talk to them about and get a sense of your personality which will help them determine your credibility.
A great example of video content marketing is 'The Mayo Clinic Minute' video series. The one-minute videos give tips and information on health and wellness topics and the latest medical research. The Cleveland Clinic runs Facebook live video series with experts coming on to discuss various topics like sleep disorders, making smarter food choices, anxiety and depression and weight loss.
Video marketing can also be interactive with live videos and statistics show that 80 percent of the people rather watch live videos from a brand than read a blog.
Live videos put you in front of your audience, making direct contact with them. It is through these real-time interactions with your audience that you can develop an understanding for their pain points first hand.  
The options for hosting live videos are many — from social media channels like Facebook, YouTube, Twitter and Instagram to professional video hosting and like Livestream, IBM Cloud Video and Be Live. All you need is a webcam, a camcorder or a mobile device to get started.
Video is also one of the prime tools for teaching. Health and wellness businesses can create video tutorials to teach and guide their audience on various topics like how to practice mindfulness or yoga, or how to prepare healthy meals, or how to bandage a hand.
It's all about developing rapport and deep meaningful connections with your audience and what better way to do than with video which brings your viewers in close contact with your business, products and services.
5. Create a Podcast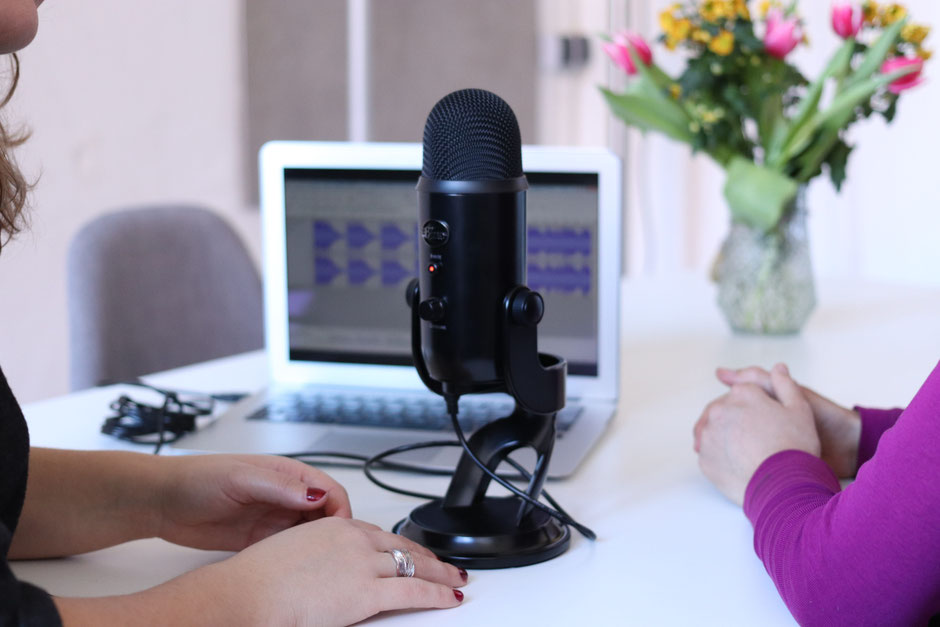 By 2020, the number of smartphone users is projected to reach 2.87 billion according to Statista.
More people are using their mobile phones every day. They prefer to consume content on mobile devices rather than other technologies.
Health and wellness businesses can take advantage of this sweet spot by developing mobile-friendly content like podcasts.
Podcasts are easily accessible to your audience on their mobile devices. They can listen in as they are doing other things such as on a commute or at home while preparing a meal or while walking the dog.
The podcast space is fairly new and has grown tremendously over the past few years. There are 700,000 active podcasts with over 29 million podcast episodes. In fact, health is one of the top five podcasting genres that people listen to. And there is still room for your business to make an impact in this space.
The health and wellness niche is uniquely positioned to be helpful and give advice on health and wellnesses—a topic most people are taking a huge interest in.
Your expertise, service, or practice is valuable to your listeners and with an engaging podcast, you are bound to grow your audience.
If you publish your podcast on platforms like iTunes and Stitcher, you expose your content to other listeners for free. This leads to brand awareness, increased engagement, and more subscribers which ultimately show up as more demand for your health and wellness services.
Podcasts, just like video, are personal as you engage with your viewers with your voice. The can hear your excitement, note your feelings, and embrace your words as they hear you talk about topics that interest them.
Perhaps you can create a wellness channel and talk about healthy living every week giving your audience tips and answers to their most pressing questions.
You can create a podcast for your family practice, where doctors can engage with listeners on health-related topics. A good example of this is Inside Health—a BBC podcast with GP Dr. Mark Porter, who talks about everything related to health, separating fact from fiction and bringing clarity to health advice.
You can use the platform to interview experts in related fields. This is a win-win scenario, as they will promote your podcast to their audience while your listeners get helpful information and advice from these experts, thus increasing your subscriptions.
For example, the host of Hurdle, Emily Abbate, chats with someone who has overcome a hurdle or tough times by incorporating wellness into their lives.
You can either create your own content, like Wellness Mama does or you can curate the best health related blog content from the web like Optimal Living Daily podcast Optimal Health Daily.
A podcast brings your presence and your personality to the listeners, which gives you an opportunity to engage with them at a deeper level.
 It is also a great platform to build your reputation as an authority as you expertly convey helpful information, provide tips and solutions to your listener's problems about their health. 
Looking for microphones to start a podcast? Check these out.
Your content strategy
Creating content and developing a content strategy for your health and wellness business or services is an ongoing effort. There is no 'one size fits all solution' to strategic content development, and it all depends on your audience, your business or service and other details of your market. But by utilising these 5 strategies, you can definitely take your content to another level. So why not start now?
Need a writer take your health and wellness content
to the next level?
Contact Meena Writes for a chat today. 

Want to pin this post? 
Share the love with these Pinterest-friendly images! Thanks x