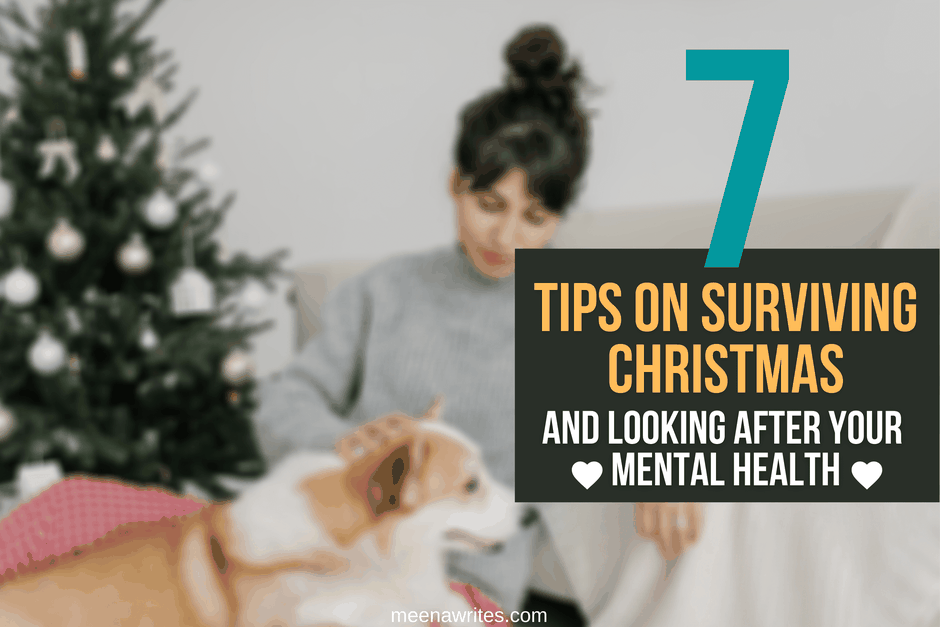 Seven Tips On Surviving Christmas & Looking After Your Mental Health
The festive season is upon us already.
This year, many people are looking forward to these celebrations as they make the end of 2020- a year that has had all of us in a state of chaos.
Still, so many are dreading the festivities as it glaringly reminds them of those they have lost, or that they have no one to share the joy of with. Some are dealing with health issues or caring for someone with health problems, while others are experiencing setbacks in their personal lives or have lost their jobs and have financial difficulties.
To top it off, there is a general perception and an unwritten expectation to project happiness and take part in the festivities. For some, that can be a tough ask and this time of the year gets more difficult for them.
Research by Relationships Australia shows that Christmas is one of the six most stressful life events, along with divorce, moving house and changing jobs.
If you're feeling anxious around this time, you're not alone. Forty seven percent of Australians say that they don't look forward to Christmas and 40 percent find this time of the year stressful. And these figures are similar in other parts of the world too.
But, with a few handy tips you can survive this season and reduce any stress that you may experience.
Here are a few quick tips on surviving Christmas and caring for your mental health.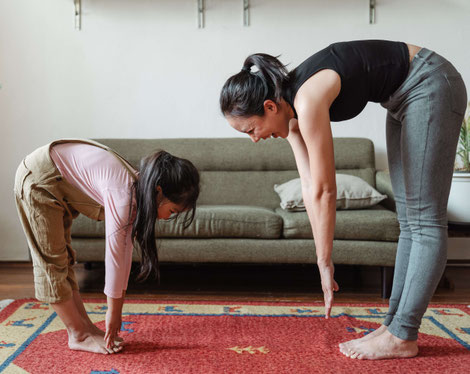 Look after your health first.
Find time to exercise every day. Go for a walk in nature or spend time at the beach. If you can't go outside, exercise at home. Check out these at-home strength workouts for all levels.
Practice stress-relief techniques like meditation, yoga or tai chi.
Eat sensibly as there are plenty of high sugar-high fat goodies available at this time of the year to tempt you.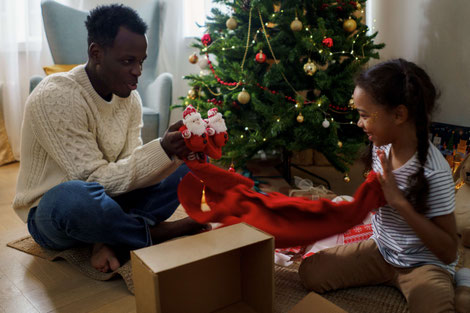 Avoid stress as much as possible by keeping things simple. You don't have to have a big celebration or buy expensive gifts for everyone.
Check out how to celebrate a minimalist Christmas
Secret Santa is a great way to cut down your expenses, reduce your stress, and still make sure everyone gets a gift. Or you can just buy a gift for the kids in your family.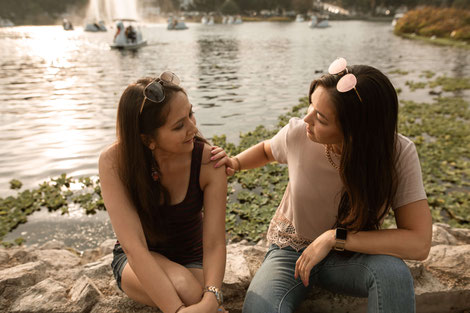 Say 'No' to invitations if you don't feel like going out and celebrating with others.
Perhaps you don't feel like doing something or spending time with certain people. It ok to say 'No'.
Explain to your family and friends how you're feeling and what you're going through. You'll be surprised how many people will support your decision.
Check out: How to say No without being rude or feeling guilty.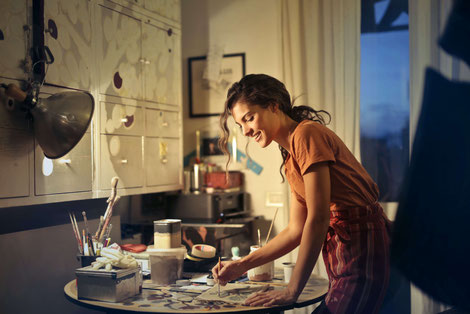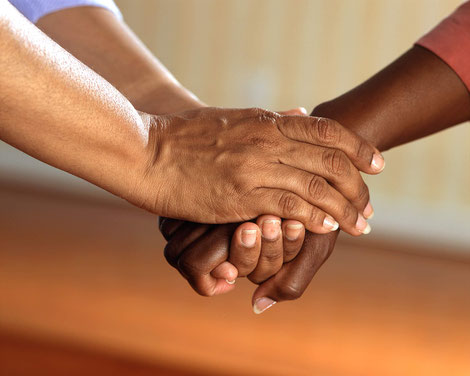 You don't have to be alone for the festive season. Try to find some opportunities to meet new people and spend time with others.
Look for local events or online events, or volunteer your time and skills to help others. Not only will you feel good about yourself when you help others, but you will also make some new friends. 
Check out: Six places to volunteer on Christmas Day.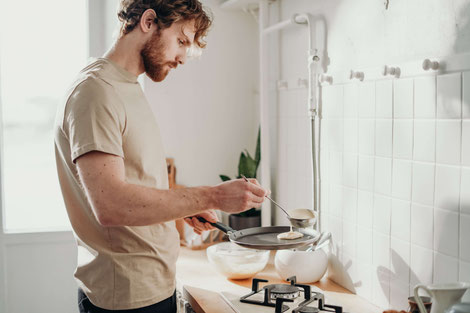 If you don't have any plans for Christmas day, don't stress or let it get you down.
Learn to enjoy your company and make this day special for you.
Perhaps, settle down with a good book or a movie, cook a special meal for yourself or explore your creative side with some art and craft activities at home. Here are 14 ways to celebrate the holidays alone this year.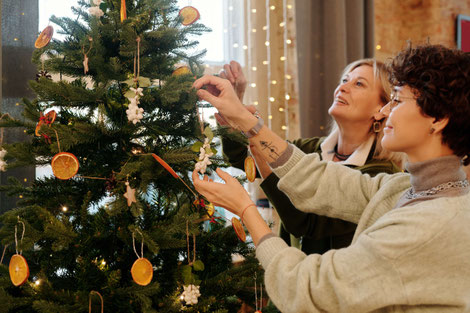 Ask for help if you need it.
If there is too many tasks on your to-do list, don't feel like you have to do everything. Ask your family to help out.
Accept help from your friends or neighbours so you can reduce your stress around the festivities.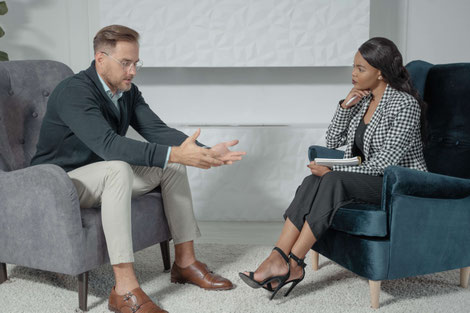 If you need to talk to someone or need support, reach out to your family, friends or neighbours, or seek help from a professional or a helpline.
If you or anyone needs help, please call:
Lifeline 13 11 14

Beyond Blue 1300 22 4636

Kids Helpline 1800 55 1800
Please check for local helpline numbers in your country.
---
 Want to pin this post? 
Share the love with these Pinterest-friendly images! Thanks x
Need help to create valuable and helpful content to boost your business and engage with your audience?
Contact Meena Writes for a chat today.