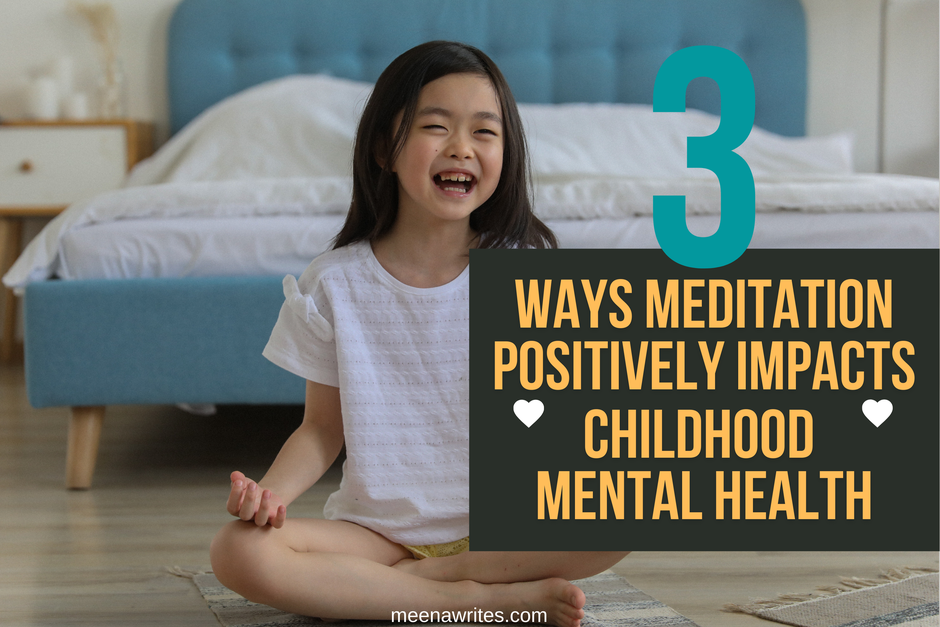 Three Ways Meditation Positively Impacts Childhood Mental Health
If you've ever experienced periods of stress, anxiety, and unrest, meditation may have been suggested to you as a solution to your emotional woes. The ancient practice of releasing your thoughts and getting in touch with your inner self is free, and the only tool needed is yourself. But having a better understanding of what meditation is and what it can do for you is key to a good start.
Meditation is a practice which centers around mindfulness, meaning that one must clear the mind of intentional thought processes and allow thoughts and emotions to flow and be processed freely. 
Combining this with deep, cleansing breathing can activate the parasympathetic nervous system, helping to reduce anxiety, anger, stress, and related cortisol production. This has been scientifically proven to be true for both adults and children, making meditation an excellent whole-family tool for mental health self care.
The fourth annual World Meditation Day is on May 21, inviting people around the world to take a closer look at all that meditation can do and to set aside some special time to enjoy the benefits of mindfulness.
As the benefits of meditation can be particularly remarkable in the context of child development, let's inspect three ways meditation positively impacts childhood mental health.
1) After a meditation education program began in 31 Australian Catholic schools, moderators reported that a frequently seen benefit in participants was an increase in focus.
2) A meta-analysis tackling the potential benefits of meditation as a behavioral health tool identified the practice as an ideal way to encourage the teaching of emotional self-regulation, as mindfulness encourages the healthy processing and release of difficult emotions. 
3) One study following families participating in a six-week, biweekly Sahaja Yoga Meditation course intended to treat children with ADHD observed that improvements to interpersonal relationships were a benefit commonly reaped by the affected children who participated in the study.
---
Need help to create valuable and helpful content to boost your business and engage with your audience?
Contact Meena Writes for a chat today.