When you go shopping, you look at the store windows before you get enticed to see more.  
The content of your homepage has the same effect.
It is the first page that a visitor lands on and if it doesn't entice your visitor, he will not go further into the buyer's journey.
And you have lost your chance to make that important first impression.
The homepage of any website is the most visited page and it's important to get it right the first time.
While the design, logo and visuals enhance that first big impact, it's the words on your homepage which will bring new visitors and move them forward through the rest of your site, bringing an increase in conversions.
Writing content for you homepage should follow best practices of writing good content which is the most effective way of presenting information to your website visitors and optimizing it for search engines also known as SEO.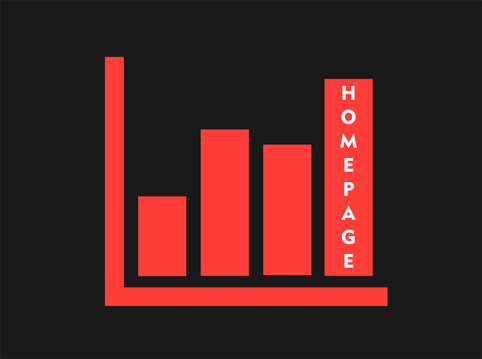 But your homepage is also different from the rest of your website. It is the star of your content marketing effort and without an outstanding homepage, you will have visitors clicking off your website and not bothering with it any more. This increases your bounce rate which you do not want.
Sean Jackson, CFO and Partner at Rainmaker Digital and the host of Members Only, makes a valid point when he says that homepage content is about creating exclusivity. And by that he means that it's important for a website homepage to be focused on one particular individual – your dream audience or buyer persona. 
Who is this content, product, service or website for?  
Your visitors must have an answer to that in the first 3 seconds of being on your homepage because that's exactly the amount of time they have to make a decision to move along the rest of your website or engage with you further. This is exclusivity.
But it is not only about addressing your dream clients – your target audience – your buyer persona – by meeting their pain points and challenges through offering your product and services; it's essential to write the kind of copy that will take your visitor on a journey towards a better place.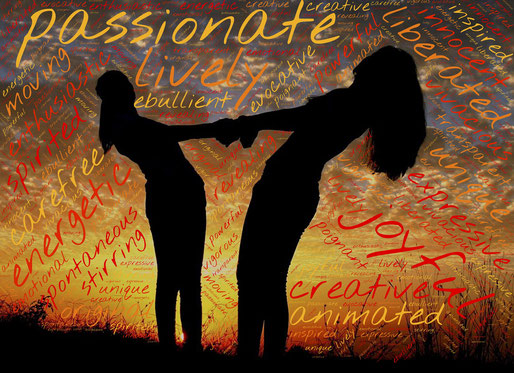 Homepage copy must always keep the visitor in mind.  It must provide value to them in terms of information and knowledge which empowers them to make informed decisions like clicking through your website or buying your products or services.
Potential customers don't want to know about you and your business history or even about the various features of your products and services? That would just sound like a sales pitch and that's not why your visitor is on your homepage.
So how the heck are you going to write homepage copy without talking about your products and services?
1. ADDRESS YOUR TARGET AUDIENCE
The answers lies in addressing your target audience first, acknowledging and understanding their challenges, even verbalizing them and then walking them through your products and services. Give them enough information on how they can meet the challenges they face and how your products and services can help them.
Susan Greene, a Florida based copywriter provides a great tip to see if your homepage content is reader-oriented – "Count how many times you use the terms "I" and "we." Next count how many times you use the terms "you" and "your." If the "I's" and "we's" outnumber the "you's" and "yours," you're likely to lose your reader."
When writing homepage content, write like you would speak to your ideal customer – use a friendly and conversational tone and adopt simple easy-to-understand language. Big words and industry jargon will only put off your customers making them feel unimportant and will also waste their time.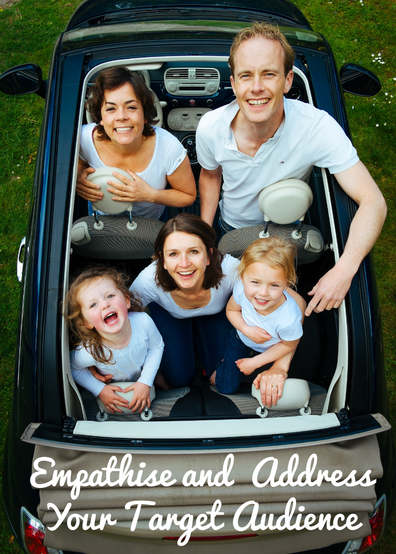 2. VALIDATE YOUR BENEFITS
Prospects want to know why they should buy from you. While it's important to describe your products, it's even more important to describe why you do it. That's what your target audience wants to know – the why? 
Your benefit statement must translate how prospects will ultimately be at a better place after using your product or service. 
They want to know about the specifics of the benefits they will receive. So rather than saying "my product increase social engagement", it's better to say "my product will improve social engagement by 50%."
By adding facts and figures, you are providing proof of your product or service and how they provide value to customers. 
However, if you're just starting off with your business, this can be a bit difficult. In that case, work on the benefits by showing the visitor how their lives will improve using your product or service; but be wary of telling them. There is a big difference in how content is worded for it to sound like you're telling them about your business and how words are used to show them how they can benefit.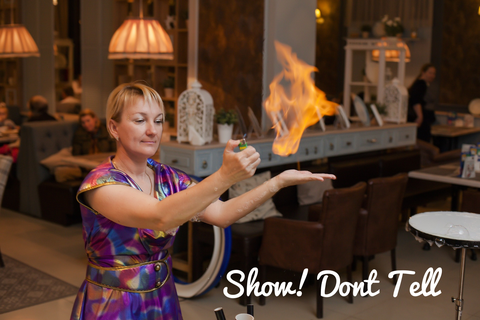 3. USE A RELEVANT HEADLINE WHICH ENGAGES
Given the 3 seconds attention time for your visitors, one of the key elements in making your homepage a success is an awesome headline.
It doesn't have to go over the top but must be relevant, clear and simple to tell the visitor what your website is all about.
It should provide all the information you would in the rest of your content through 6 to 12 very important words. A really good headline can bring a 500% increase in traffic almost making your homepage go viral.
4. PROVIDE SOCIAL PROOF
Social proof goes a long way in generating trust in your prospects.
Add a few testimonials from customers with their photographs or link to relevant case studies. In some cases, you can add social shares to show how other content that you generate - like blog, articles and content offers, is being shared. This is another indicator of your authority and popularity in the market.
All this, makes your visitors trust you and your business and will help them make decisions to engage with you further.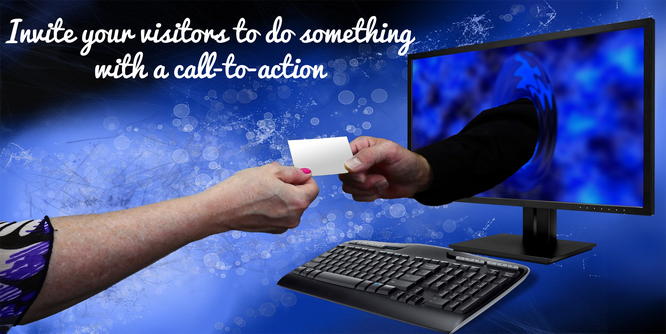 5. INVITE THEM TO TAKE ACTION
The whole purpose of the homepage is to guide your prospect through a buying process and to take them through your website. In other words, you want them to take some relevant action.
By including 2-3 relevant Call-To-Action above the fold, you will be able to direct visitors further into the buyer's journey.
6. EASY NAVIGATION TO ABOUT PAGE
When prospects visit your homepage they also want to know more about you and your business after you have engaged them on the homepage. And you cannot provide all that information on your homepage which will only make it lengthy to read.
By adding a relevant link to the About page, you can direct traffic to that page.
The About page is one of the most visited page on the whole website and it's critical that there is a clear seamless navigation to that page from your homepage.
7. USE KEYWORDS
Finally, use relevant keywords in your niche to write content which will describe your business and offerings the best to your target audience.
Keywords are also relevant to SEO and will help your homepage rank better with search engines.
You can find keywords through various tools like Google Keyword Planner, Wordtracker and Keyword Discovery or look for relevant keywords on your competitor's website.
Talking to your customers and suppliers will give you an idea of what keywords they use to search your kind of products. Or you can use search engines to discover keywords which you can incorporate in your homepage content.
Images: Pixabay
Need help writing your home page?