What kind of content should health and wellness businesses create during a pandemic?
The environment in which your business operates is so unusual. Different from what you are used to. 
The risk of the coronavirus pandemic has transformed the way you conduct your business. You have had to shut down your business temporarily, or run at a different level of service, or completely pivot and do something else.
But, as economies open up again and lockdowns ease, your business can open its doors once again.
But it doesn't seem like it will be business as usual because the definition of "usual" has changed.
DRAMATICALLY.
The threat of the Covid-19 pandemic continues and governments are advocating social distancing at all times. People are still encouraged to work from home while businesses have to prioritize and find the right focus.
Obviously, you want to start marketing and let your clients know that you are open for business.
But, how do you walk that fine line between marketing your business and being sensitive about the crisis that still affects all of us?
Everything comes down to your content marketing or your messaging. What you say and how you say it will either engage or repel your target audience.
Here are three things you can do to communicate with compassion and create content with sensitivity.
1. Convey health and safety in your messaging
As a health and wellness business, you know more than anyone that it is essential to put the health and safety of your clients and customers first. It is also vital for your employees and anyone you work with.
Make sure your content conveys this at every opportunity. Your messaging must be clear and concrete so that it reduces panic and confusion and your audience feels safe in doing business with you.
Keep the message simple and communicate what your audience needs to know rather than what you think is nice for them to know.
Show them how health and safety is important to you and what you are doing about it.
Let them know about the health and safety measures you have taken and convey this through emails, on your website and through any other content that you develop.
You can also deliver vital health and safety messaging through other creative formats. Infographics, images, charts and other visuals have a better impact on your audience as the human brain processes visual images 60,000 times faster than text.
But be aware of the visual images you use in your content marketing. For example, don't use images of people gathered standing close together when in reality we should be socially distanced at all times.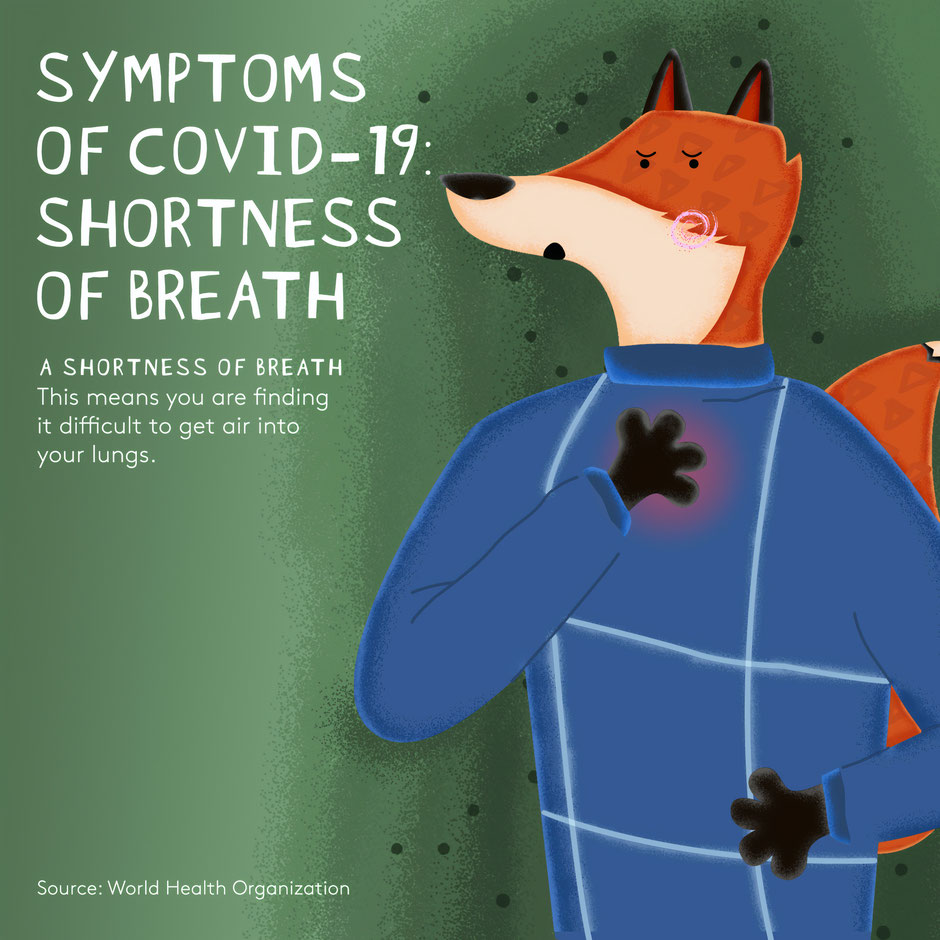 2. Create content with empathy
As the threat of the pandemic continues, it is crucial to recognize that your clients' lives may be restricted and affected.
They may not be able to travel or meet you face-to-face. They may be caring for family members, or perhaps they prefer to stay at home.
It is necessary to keep these scenarios in mind when you create content and choose topics for your blog posts and articles, or even when you send out newsletters.
Create content that conveys genuine care and kindness so that your audience feels valued and understood. When you place yourself in the shoes of your customers, it is easier for you to understand their struggles during these unusual times and find solutions that are helpful to them. 
As Brene Brown says, "Empathy fuels connection."  
There is plenty of research that shows us that empathy is wired in the brain and helps us connect with others. Empathy also fosters caring for others and helping them out in times of need.
When you feel what your audience in feeling and experiencing and convey this in your messaging, you deepen your connection with them which builds trust for you and your business and service.
3. Add value to content
You may have noticed that many people are learning something new during this pandemic—while they are at home. They are also reading more, and this trend is likely to continue during these unpredictable times.
This means that in-depth blogs and articles, which educate and informs readers, are more likely to attract your audience.
Adding value to content is one of the main tenets of content marketing. It comes down to being a helpful resource and creating a content hub which your potential clients can access every time they need help or solutions to their queries.
Value–added content can be educational or entertaining. And your audience needs both, especially during these uncertain times.
Whether you are writing blogs and articles, creating videos or engaging with other content types, create content which is helpful to your audience even though they are not likely to buy from you right away. But they may share the content with others if it resonates with them. This gives your brand a boost, as more people see and engage with your content, adding to your brand image and building trustworthiness and authority in your practice or service.
Use these handy health and wellness content strategies to enhance your content marketing efforts so that every piece of content you create is appealing and adding value to your target audience.
Here at 10 types of value-added content you can create:
Blog Posts
Videos
How-to Guides
Infographics
Ebooks
White Papers
Newsletters,
Workshops and Tutorials
Downloadable Tool Kit ( with relevant information, tip sheets, worksheets, templates etc)
Reports
Don't be 'salesy'
These are still uncertain times for many people. Even though your business is open, your customers may not be ready to buy from you or book your services just yet.
And while you may be tempted to get into 'sales mode' and talk about your products and services, your potential clients are probably not in that frame of mind.
When you continue to engage with your market in a helpful and empathetic way, you are building a lasting relationship.
And soon when the time is right you will see the results of your marketing efforts—perhaps more bookings for your services, or an increase in sales for your products.
However, in the meantime, it is vital to engage and build your relationships with helpful content and messaging.
---
 Want to pin this post? 
Share the love with these Pinterest-friendly images! Thanks x
Need help to create valuable and helpful content during the Covid-19 crisis?
Contact Meena Writes for a chat today.