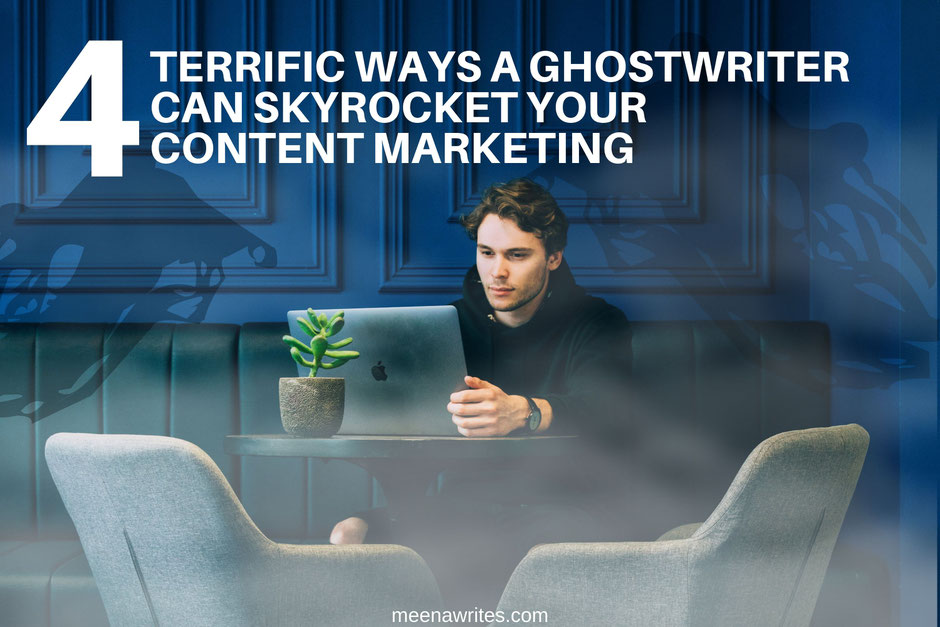 4 compelling reasons to hire a ghostwriter for your content marketing
Are you struggling to write blog posts and articles for your business?
Don't you wish there was a way to write content efficiently so you have time for other activities in your business?
If you've answered "Yes", then you are not alone in this dilemma. Thousands of business owners struggle with managing time. There is just not enough of it! And hundreds more get overwhelmed by writing and creating content for their business.
That's when a "ghost-writer" can help you tremendously with your content writing and marketing needs and free up the time you need for other business-related activities.
So, are you wondering how a "ghost" can help you?
Well, let me clarify.
You've probably heard the term "ghost-writing" linked to celebrity books and memoirs where books are written by unnamed writers, but the credit of authoring the book goes to the celebrity.
Ghostwriting may sound like a devious, cloak-and-dagger activity, but on the contrary, it is common. Even in business!
When you want a sparkling new website copy, you hire a professional writer to create content that articulates your ideas and views in an engaging manner. Similarly, a professional writer will write marketing copy, ad copy, and social media content. In fact, a professional copywriter or content writer will create high-quality expert messaging for your health and wellness business, too.
So, a ghost-writer is someone you hire to write for you in your name.
But how can a ghost-writer benefit your business?
Here are four compelling reasons to get a ghost-writer to write for you and your business.
1. A ghost has content marketing skills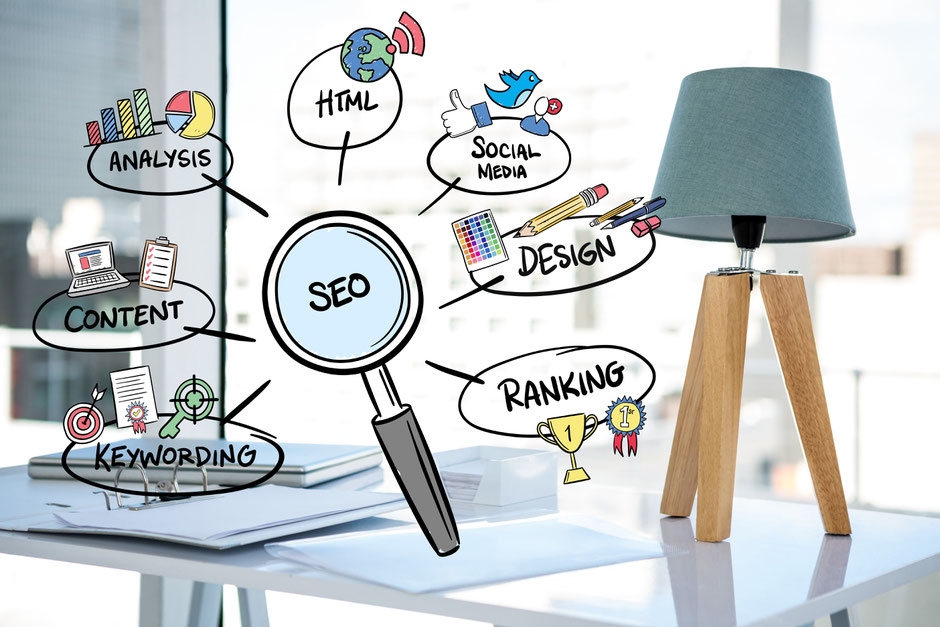 One cornerstone of modern marketing is content marketing. And as you may have realised, content creation is a full-time activity that takes up much of your time. If you don't have the time, the skills or the commitment to keep up with the demands of your content marketing needs, then the ideal solution is to work with a ghost-writer.
A content writer will usually offer ghost-writing services to businesses. In fact, most digital content you come across is written by a ghost who knows about content marketing.
A professional content writer and ghost-writer understands the strategy behind content marketing and will create content to drive specific results—whether that means ranking a blog post for a particular search term or educating your target audience about a specific topic.
According to HubSpot, 47% of buyers view at least 3–5 pieces of content before they contact a sales representative, and 96% of B2B buyers look for more information from industry thought leaders before buying.
If you cannot create enough good quality content that engages with your audience, then they are likely to head to your competitor.
But a ghost can help you keep up with content creation consistently.
If you are struggling to articulate your message, a ghost-writer will create and fluently write content to get your message across to your target audience.
Content writers are also knowledgeable in search engine optimisation (SEO). And a ghost content writer will weave SEO magic into the content, which helps you rank on Google and Bing. They know a thing or two about ranking keywords for your business and they know how to craft SEO-friendly copy.
Although you are the expert and know more than the ghostwriter about the topics of your content, professionally 'ghost' content writers have a better understanding of the purpose of the content and can strategically write content that delivers results for the business.
2. A ghost saves you time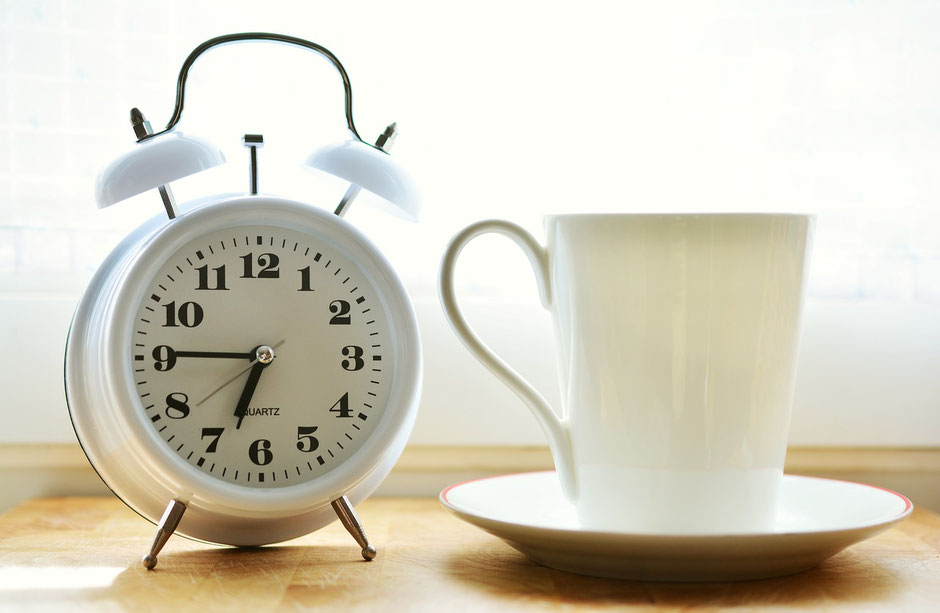 Think about the time you spent writing a blog post. How long did it take you? Were you itching to get other things done that were urgent on your to-do list? And how many times did you stop writing to finish your most imperative tasks for your business? 
Perhaps you had clients to attend to, phone calls to make or attend important meetings with your staff. Did you notice that the writing a blog post and working on your messaging took the back seat?  And only tackled content marketing and messaging when you had the time? 
In fact, you were probably thinking your time is better spent somewhere else because you are running a business and that responsibility comes with many other important activities that need your attention.
According to research by HubSpot, most content marketers spend 1 - 4 hours writing a 500-word blog post. Here we are talking about high-quality, well-researched content that not only appeals and engages with your audience but is also search-engine friendly.
Writing a high-quality piece of intuitive and insightful content takes time and dedication. And ghost content writers are great at doing just that. They can allocate the time to write content for you which not only involves writing the article but also includes a fair amount of research on the topic and your competition, writing multiple drafts, editing and proofreading.
If you attempt to write content for your business, you may succeed in writing a few articles per month. Or perhaps you may skip a few months and get back to it when you have the time. 
But for content marketing to work, and for it to deliver results, you need regular consistent good-quality content to engage with your audience and attract new clients and customers.
A ghost will write regular blog posts and publish it in your name or the name of your business. And you don't even have to write a single word!
That's not all. A ghost-writer will also help you write ebooks, case studies, and white papers — all authored and published under your banner.  You get a steady stream of good quality content that establishes your authority and creates that connection with your target clients and customers.
3. A ghost saves your money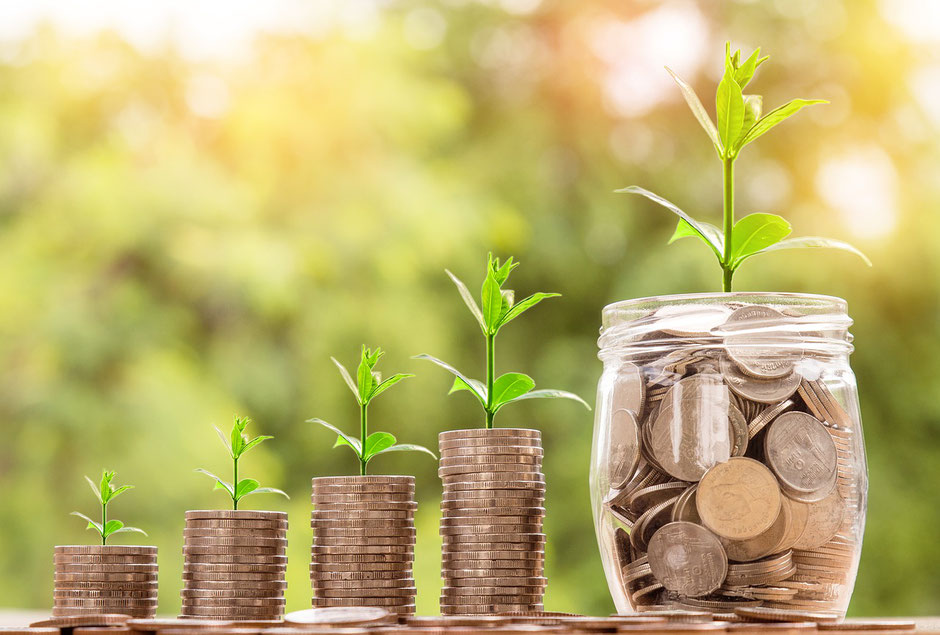 Statistics show that content marketing is cheaper and more effective than any other form of marketing strategy. 
According to the Content Marketing Institute, content marketing is 62% less expensive than outbound marketing, yet it generates 3x as many leads.
In fact, businesses with regular blogs and engaging content have 434% more indexed pages than businesses that do not produce regular content. This means that as you continue to publish content, Google will continue to rank your web pages and more people will find your business.
As you can see, content creation and publishing content are vital for any business. 
You can either employ a team of content writers or you can hire freelance ghost-writers to do the job. 
When you employ a writer, you need to consider a salary substantial for a copywriter and other mandatory expenses. You should also account for the cost of training, office space, supplies, and holiday and sick leave. These increases your overall cost. 
While hiring a ghost and paying on a per-project basis looks expensive, if you dig deep, you'll notice that cost-wise you'll come out on top. 
With a freelance ghost-writer, you only pay them for the project and it's not an ongoing cost. You do not have to include other mandatory expenses in the cost like insurance and other benefits.  
Freelance writers run their own business from their office space, and they use their own supplies. So that's another cost you don't have to account for.  You also don't have to budget for other expenses such as those you would incur when you employ a copywriter.
Besides, when you hire a ghost-writer for a project, they are more likely to strive and produce exceptional work so you can hire them again. They have a vested interest in completing your project successfully and to your satisfaction as their reputation as a competent and knowledgeable content writer depends on happy clients.
The latest figures show that , 49% of B2C and 47% of B2B marketers outsource content creation from freelancers. In fact, most businesses and professionals find hiring a freelance writer to be a cost-effective solution to fulfilling their content creation and content marketing needs.
4. A ghost keeps your content fresh and exciting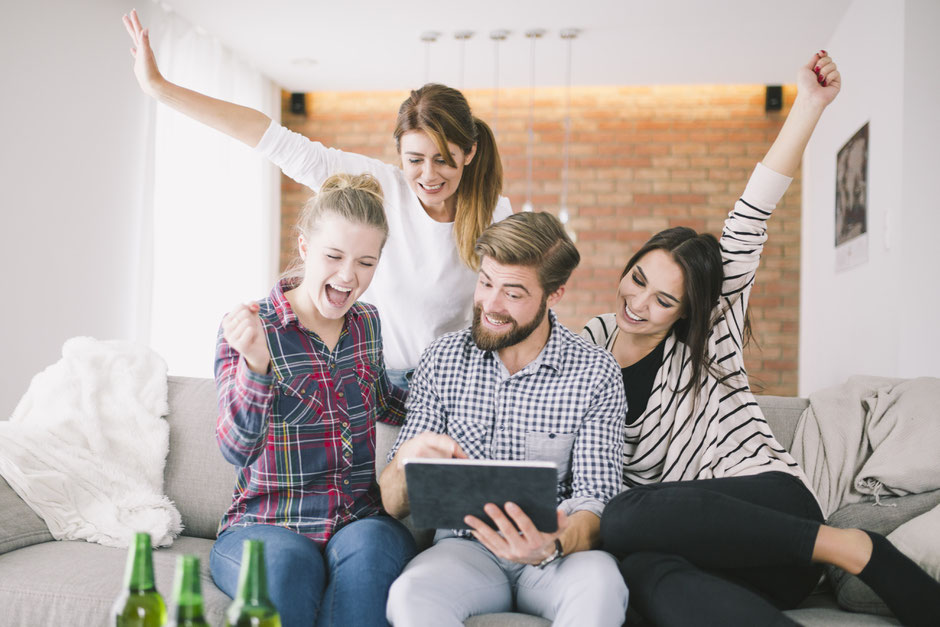 In-house copywriters generally write about the same topics repeatedly and can often get mired into the complexities of your business. Being so close to your business, it's easy for copywriters to lose objectivity and stop thinking out of the box. 
For your content to impact your audience, it needs to be exciting, helpful, and educational. You can only engage when your content creation is creative. 
This is where a ghost-writer can help immensely. They can take an objective look at your business and suggest content ideas that will excite and engage with your audience. 
As content marketers, they are used to creating content on different topics and using their strategic skills to develop creative content that has a desired impact.
Conclusion
If you are an entrepreneur, a business owner or a service provider, you cannot ignore or give half-hearted attention to content marketing. 
High-quality content is vital for your business. But the content creation process, which includes writing professional content, takes time, effort, and skill. Often it requires knowledge and strategic thinking in terms of content marketing. 
A professional ghostwriter or content writer can help you streamline your content creation process along with creating quality content true to your brand. 
A good ghostwriter is truly an asset for your business as you now don't have to allocate precious time towards content writing and content creation nor do you have to have the skills needed to write fluently or create strategic content.
If you haven't worked with a ghostwriter yet, then now is the time to find one.
Need a Ghostwriter to SKYROCKET YOUR CONTENT?
Contact Meena Writes for a chat today. 

Want to pin this post? 
Share the love with these Pinterest-friendly images! Thanks x